Audit tool from professionals for professionals
Tool for the structured execution of audits. Suitable for all sets of rules and internal standards.
Audit implementation and
Audit documentation made easy
Auditing can be a powerful tool. The prerequisite is a qualified auditor and a tool that helps to maintain an overview.

The Medical.Impulse Audittool supports auditors in carrying out audits systematically, regardless of the rules and regulations. It enables auditing either by standards chapter or by process. Colored markings and percentages show the audit progress. The final report is generated automatically and contains an evaluation matrix of the auditor.

The tool impresses with simplicity, finesse and high practicality. All important information on the degree of processing and documentation can be seen at a glance. The tool was designed by Prof. Dr. Martin Hinsch, himself an authenticated auditor for ISO 9001 and EN 9100 for many years. With feedback from many colleagues, it is a tool by practitioners for practitioners.
Are you interested in our audit tool?
For more information or to obtain a no-obligation volume discount quote, contact:
Contact form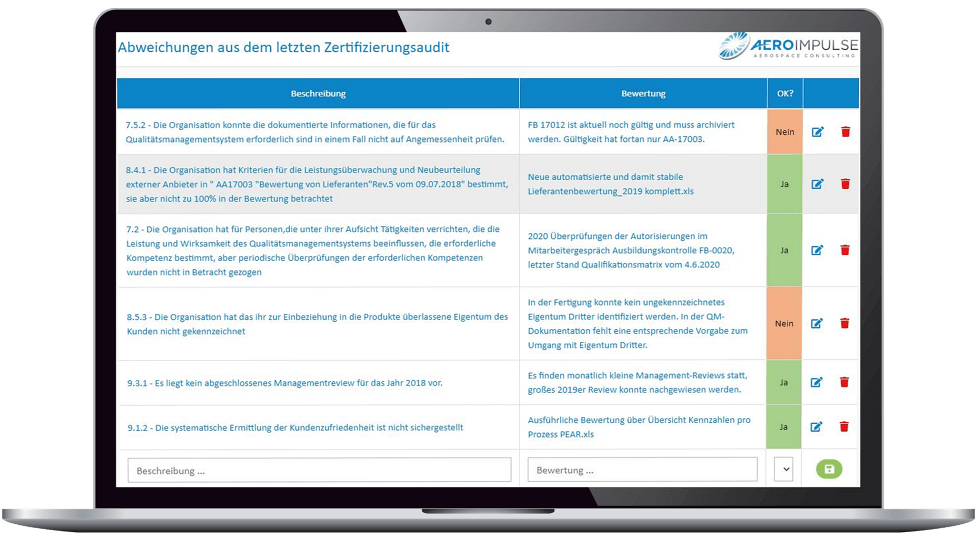 Many functions
Clear navigation and simple control through the audit tool
Incl. Audit planning and automatic creation of the audit report (de/en)
Own assessment sections for KPI target achievement + findings from previous audit
Summary evaluation matrix across all important processes
Export PDF reports and Excel work files
For internal or supplier audits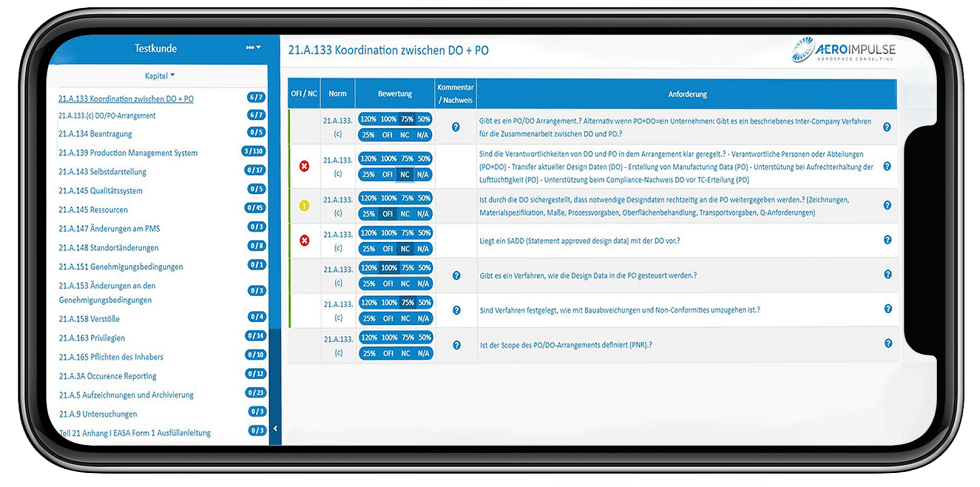 Simple audit and
Rules management
Audit planning – free text or selection from drop-down menu
Easy access to old audits
Unlimited creation of new rule sets
Add new rule sets or changes easily via Excel upload
Audit master data easy to customize and "copy & paste" function for follow-up audit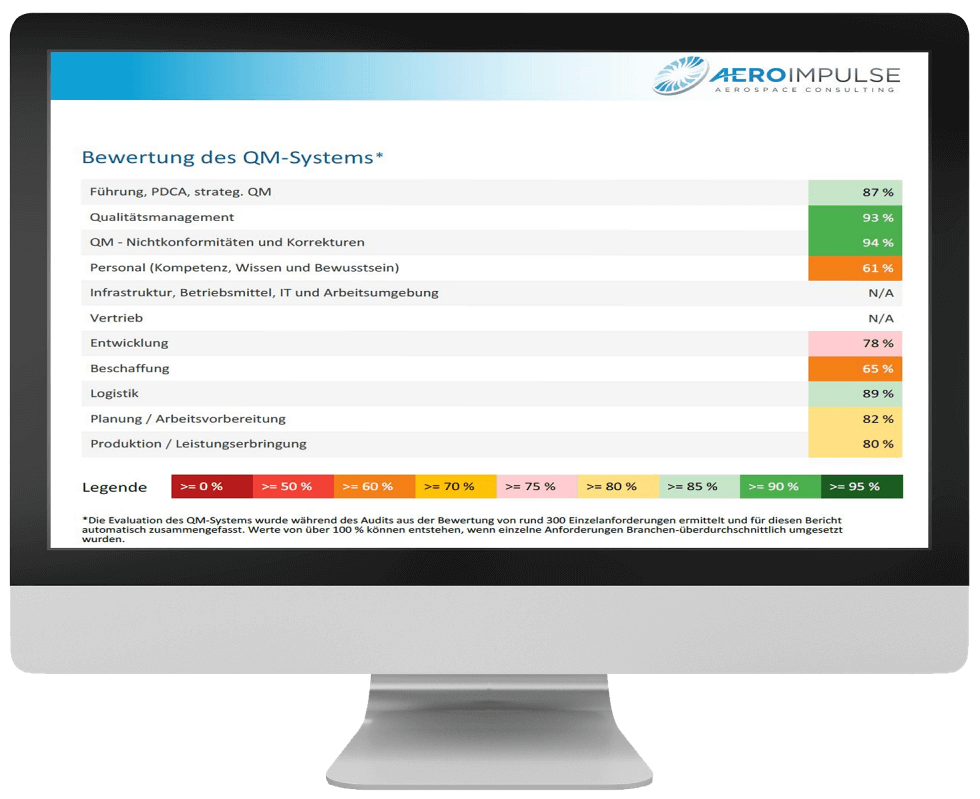 Simple audit execution
Evaluation by simply clicking through the requirements
Flexibly deposit evidence or view expected evidence
Sorting of audit questions according to rule chapters or areas/processes
Progress bar for status determination
Generate audit report at the push of a button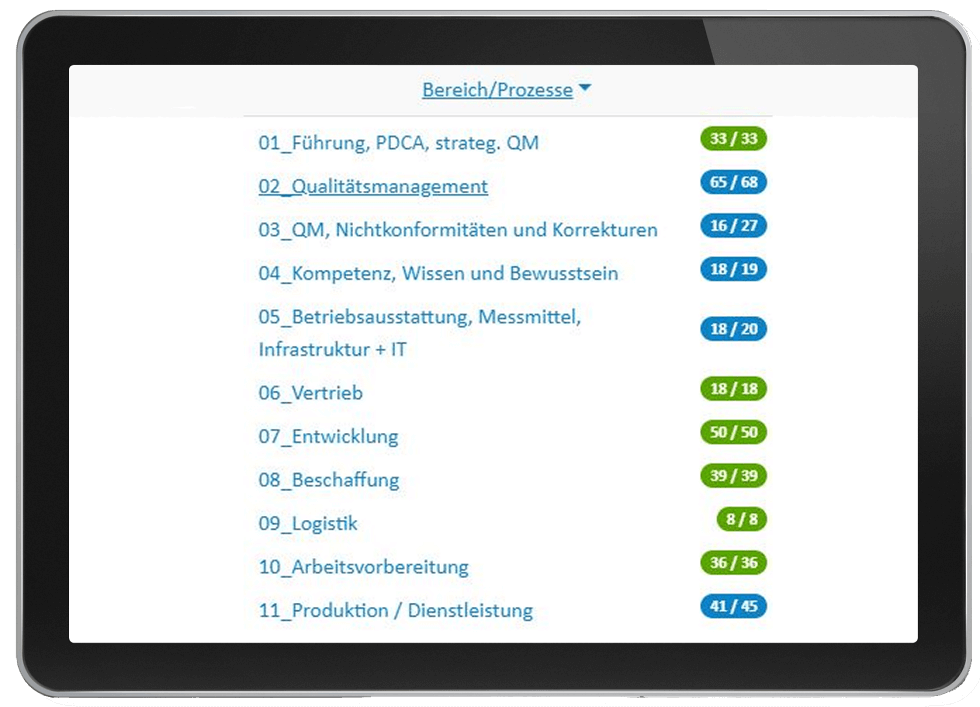 Goals
Flexible usability across many control systems
Simple operability
Clear reporting suitable for work and management level
Works even without Internet in departments & at WLAN-poor auditoriums