Your. Own. Training platform.
Systematic training management for completeness, transparency and traceability in corporate education and training.
Digital solution for medicine – without over-engineering
Easy operation
No complex configuration. Easy control for admininstrators, mentors and users
Strong partnership
Supervision by our experts with methodological competence and extensive e-learning experience
That, what's needed
We deliver what medium-sized businesses need. No over-engineering, but pragmatic solutions
Only what the customer needs
Create your own trainings, buy standard trainings from TrainingsImpulse or let us create trainings for you.
Future-oriented digital learning
Systematic, traceable training management
Oneplatform for all operational training activities
Structured employee induction
Simplification of a uniform level of training / education.
Clean documentation for regulations (e.g. ISO 9001)
Contemporary component of knowledge management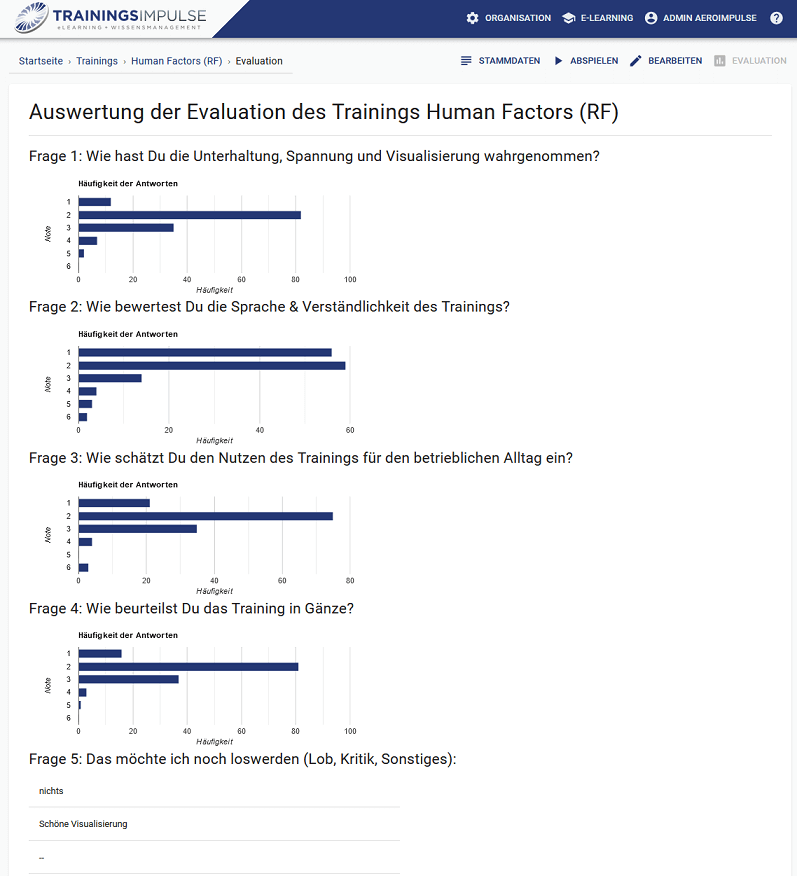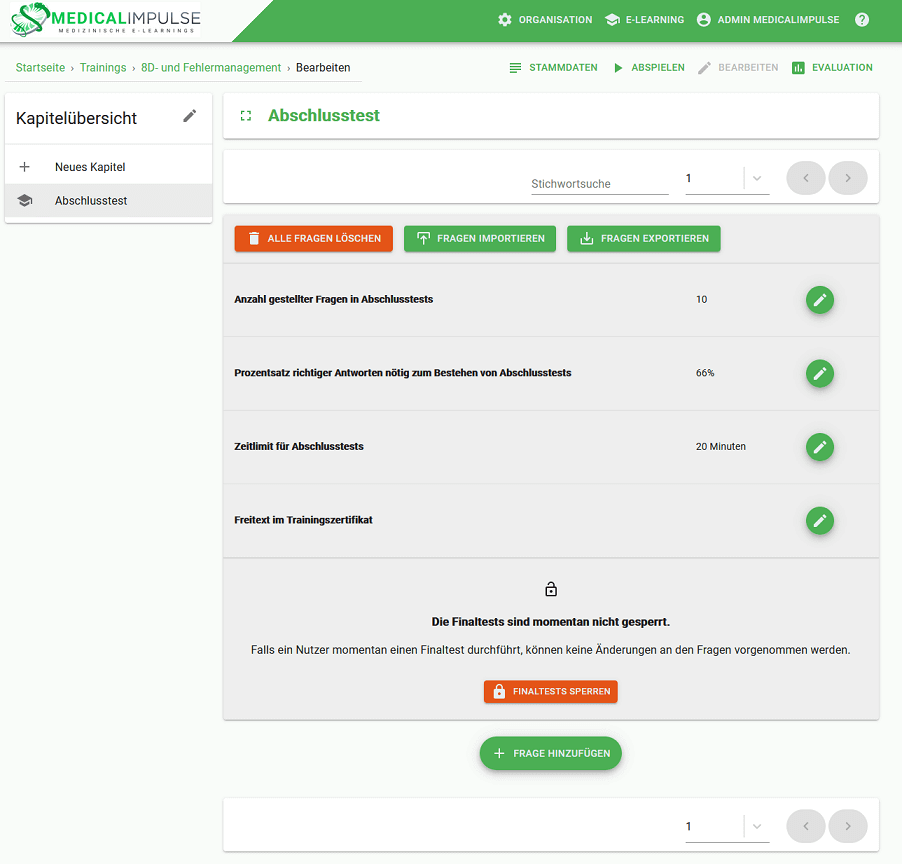 Create users manually or via Excel import – with or without email
Creation of user groups for teams and departments
Training assignment
Permissions for administrators, mentors + trainers as well as users
Progress control at user level incl. xls export function
Automatic notifications and reminders through the training platform
Create content yourself
Easy integration of slide sets and videos
Subdivision of the training into sections possible
Create tests + question pool yourself
Define pass limits and time limits for tests
Set effectiveness controls
Automatic certificates via eMail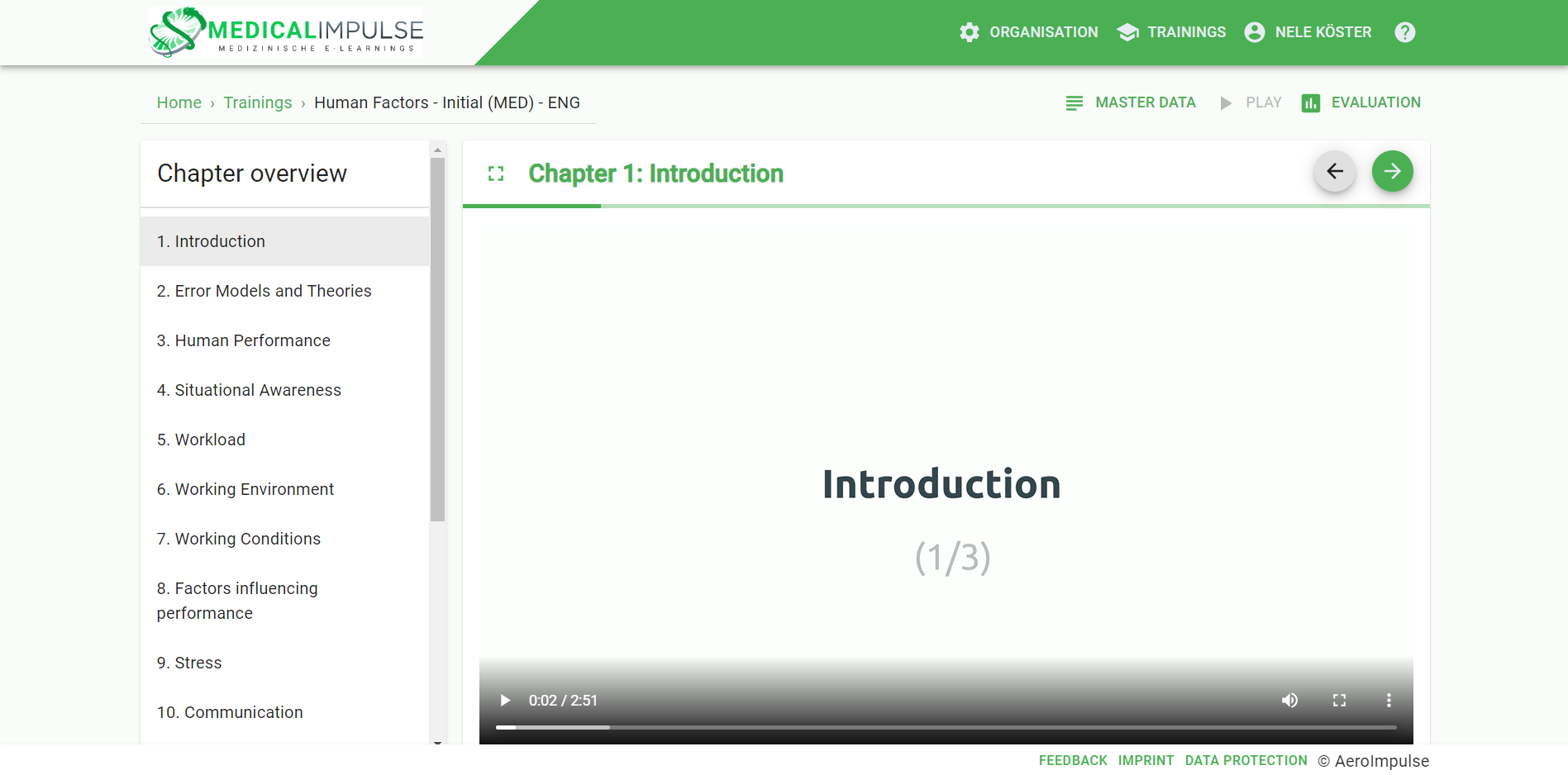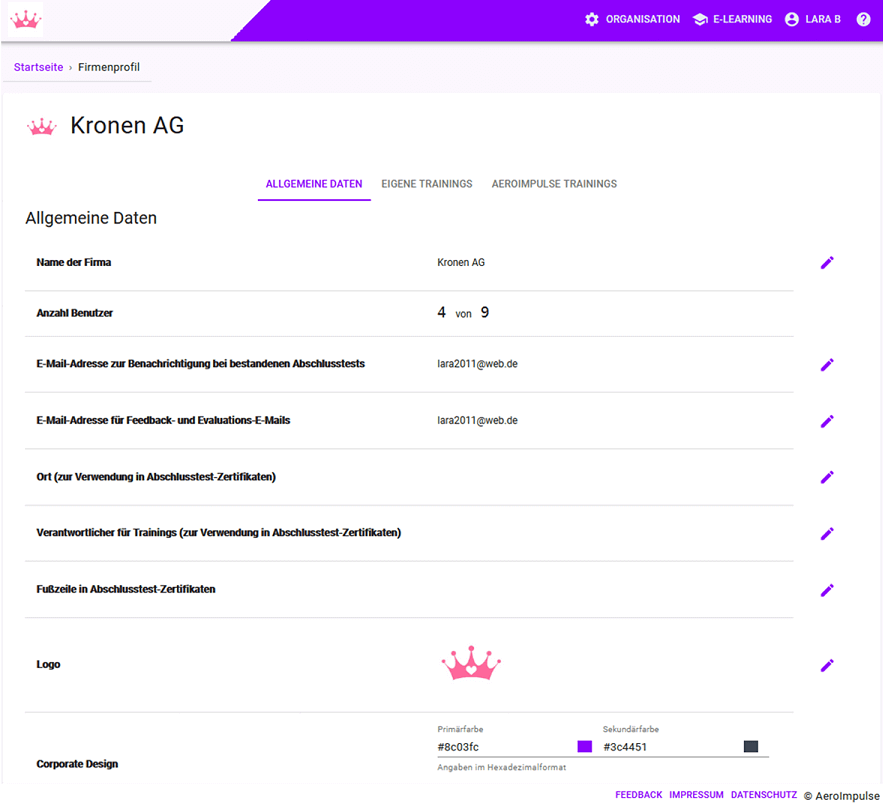 Anytime learning – Learn regardless of time and place
On PCs, tablets and smartphones
For all employees – with or without email account
Internet and intranet links can be integrated as separate training chapters (e.g. Youtube videos, intranet files)
In your corporate design
Scalable in users, trainings and permissions
Flexible extensions possible – new functions on request
Are you interested in our training platform?
For more information or to obtain a no-obligation volume discount quote, contact:
Contact form
And this is how it works…
I.
Step 1
Get in touch with us. Find out about the power of our e-learning platform and be amazed at how easy it is to use.
II.
Step 2
After activation, we configure the training platform together with you. For the sake of simplicity, we would also be happy to briefly explain the structure & functions to you in person.
III.
Step 3
Welcome aboard! Create employees, create or upload trainings, create final tests and training plans that you then assign to your colleagues.
IV.
Step 4
Let`s go! Get your employees trained and track their progress, get notified by mail about deadlines & completions! The platform does the rest.